TWANGFEST 12, DAY 4:
The Waco Brothers and Ha Ha Tonka impress in festival finale
By Barry Gilbert
St. Louis Post-Dispatch
June 7, 2008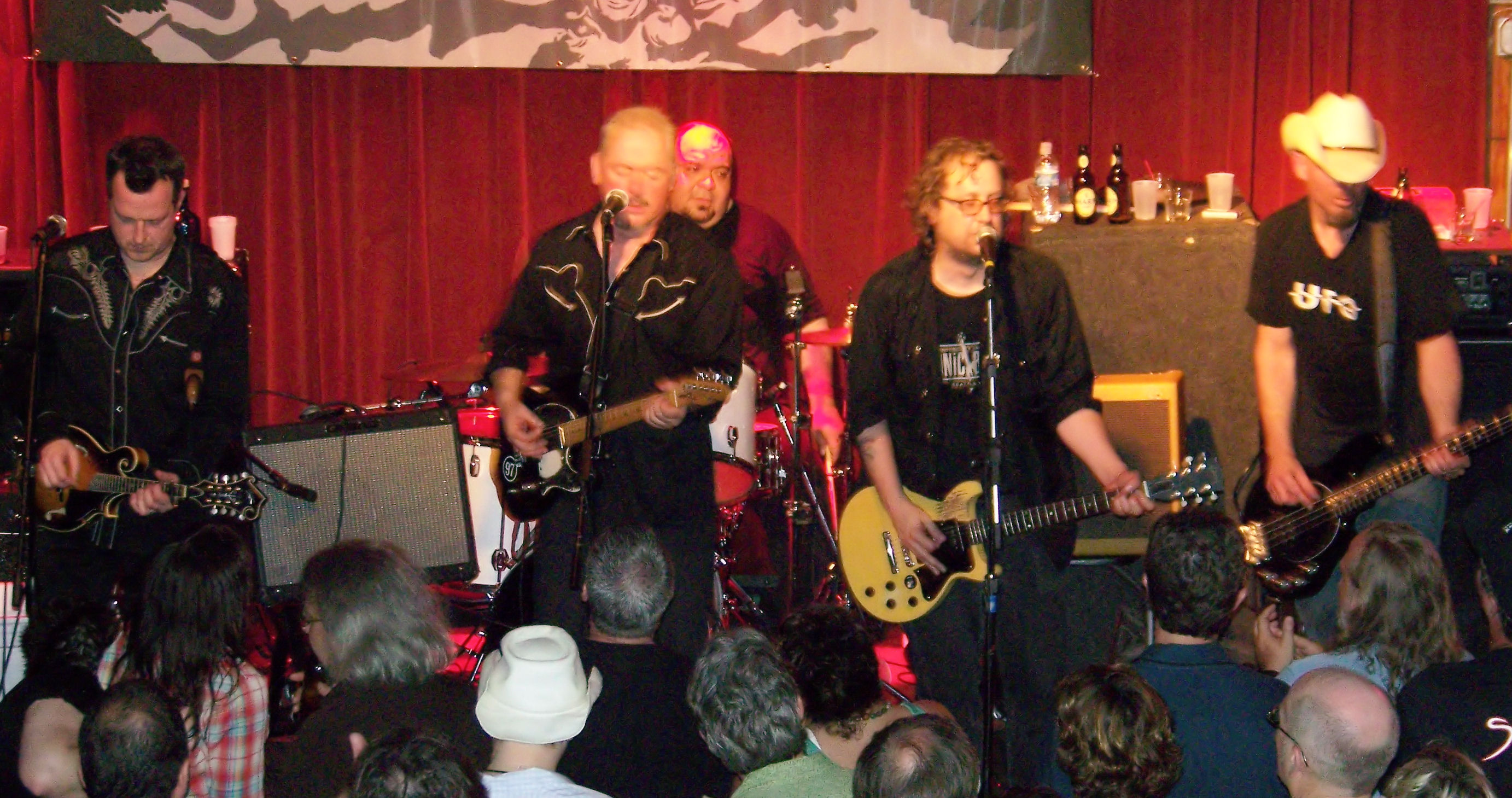 The Waco Brothers (from left): Tracy Dear, Jon Langford, Joe Camarillo, Dean
"Deano" Schlabowski and Alan Doughty. | Photos by Barry Gilbert

That Jon Langford and the Waco Brothers love American country and Western music is not in doubt, but when they perform, bless them, their hearts ride the British punk side of the range.

The Wacos closed the fourth and final night of the 12th annual roots-music Twangfest on Saturday night at Off Broadway, where the rowdy and irreverent collection of expatriate Brits and one Yankee helped inaugurate the series in 1997. They followed Bloodshot Records label mates Ha Ha Tonka, an impressive band from the Ozarks that displayed poise and polish beyond its years.

Clad in a variety of black Western shirts, the Wacos played for an hour and 45 minutes and tore through 20 songs, the first 16 of which mirrored, track for track, the band's new CD, "Waco Express: Live & Kickin' at Schuba's Tavern." The set list that would have been longer if not for the Wacos' nonstop onstage banter that ranged from British sexual practices to U.S. politics, with numerous checkpoints in between.

"Welcome to Chuckles comedy club," cracked guitarist Dean "Deano" Schlabowske, the lone American.

"It's lovely to come here and be paid to drink," said front-man Langford, an artist and social activist when he's not kicking it onstage.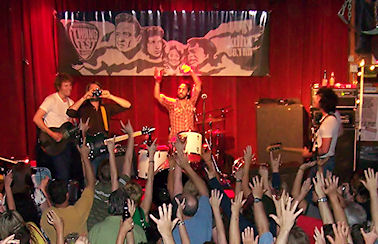 Ha Ha Tonka

Langford, a graduate of the roots-punk Mekons, has been a mainstay of Chicago's country music movement since he settled there 16 years ago. At Twangfest, he was the self-deprecating and mischievous emcee, sharing the comedy and lead-singing duties with Schlabowski and mandolinist Tracy Dear. Holding the band in the groove was the amazing bassist Alan Doughty (ex of Jesus Jones) and drummer Joe Camarillo.

Like the best punk rock and country, the Wacos' music appeals to the head and heart as well as the feet. "Cowboy in Flames" was dedicated to President George W. Bush; "Hell's Roof" ("I'm walking on the houses, looking at the flowers") dealt with Hiroshima and history; "Death of Country Music" was a not-so-much love letter to Nashville; and "Plenty Tough Union Made" saluted the blue-collar ethic.

Langford, 50, also joked about the band's age, suggesting that the very wry and clever "Missing Link," about dinosaurs, could be about the Wacos. Later, referencing a gig Friday night at the Andy Warhol Museum in Pittsburgh, he said: "A lot of bitter young men tried to put us into a glass case and have us stuffed."

The Wacos, naturally, violated the 1 a.m. closing time with a long tribute to pioneer rocker Bo Diddley, who died last week, and two George Jones covers, "Girl at the End of the Bar" and "White Lightning."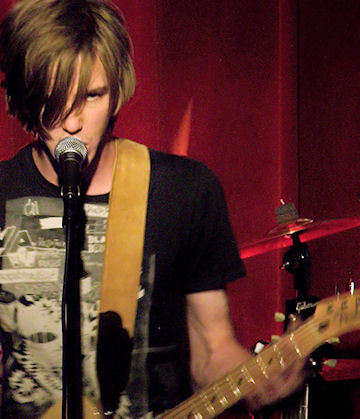 Caleb Travers

Ha Ha Tonka's 45-minute set was remarkable in its range. Front man Brian Roberts, bassist Lucas Long, keyboardist-guitarist Brett Anderson and drummer Lennon Bone played loud, and they played tough. But they were equally adept at playing soft and with nuance – plus, they can all sing.

The big Off Broadway crowd exploded after they stepped up for an a capella version of the traditional folk ballad "Hangman," their solid four-part harmonies filling the bar.

It was one of several standout tracks drawn from the band's debut CD "Buckle in the Bible Belt," which deals with life in the Ozarks, including "Caney Mountain" and "St. Nick on the Fourth in a Fervor." In another highlight, Roberts nailed a version of "Black Betty (Bam-a-Lam)," a cover of Ram Jam's 1977 hit but which dates back to blues man Leadbelly in the 1930s.

Ha Ha Tonka followed the low-key singer-songwriter-folk of the Everybodyfields, fronted by Sam Quinn and Jill Andrews of Johnson City, Tenn., and up-and-coming St. Louis country singer Caleb Travers. Travers was joined onstage by a fine band of local musicians, including guitarist Jimmy Griffin (the Incurables) and pedal-steel player Scott Swartz (the Linemen).