BOB SEGER: RAMBLIN' FAMILY MAN
By Barry Gilbert
St. Louis Post-Dispatch
November 30, 2006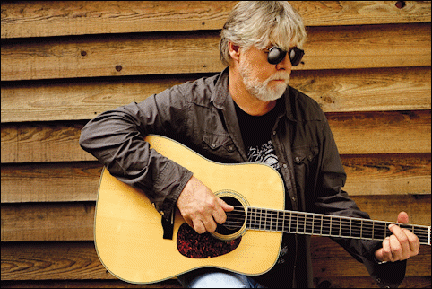 Road warrior Bob Seger was a "Ramblin' Gamblin' Man" for most of three decades - a hitmaker with a heartland attitude and a loyal following. Then he all but disappeared.

Now, the voice of "Night Moves," "Katmandu," "Like a Rock" and "Turn the Page" is back after spending the past decade at home with his wife and two young children. His fine new CD, "Face the Promise," is his biggest seller since "Like a Rock" in 1986. And he's back on stage - a ramblin' family man who's been jetting home after each show during the Midwestern leg of a tour that comes to Scottrade Center on Monday night.

"I wrote songs for 10 years and watched my kids grow up," Seger, 61, said by phone recently from his "writing house" north of his home near Detroit. It's an off-day between shows in Milwaukee and Indianapolis, and the veteran rocker is at ease, open and warm, often breaking into a full-throated gravelly laugh.

"When you have kids, your future doesn't matter so much as theirs, and I was thinking about things that will affect them, like the ecology and rampant consumerism and war," Seger says. The new CD is meant as "on the sly" advice from Dad to Samantha, 11, and Cole, 14.

"The crux of it is: Keep what's special about you and don't let the big machine change it, because they will try to change it." So, Seger tries to keep it grounded for his kids.

An icon in Michigan, he has resisted moving to music centers such as Los Angeles or Nashville, Tenn., where he recorded "Face the Promise."

"I'm calling this the 'Kitchen Tour' because my wife is building a new kitchen," he says, laughing. "When the kids are (older), we want them to be able to come back to the same house. We're firmly planted here."

Taking as little as two years off between CDs is a risk in pop music, but Seger says he just didn't think about how fans would react to his absence. He says he worked four or five hours a day on his songs, interruptible by family obligations. He made only rare outings to perform - at his induction into the Rock and Roll Hall of Fame, at Vince Gill's annual golf tournament, or with buddy and fellow Detroiter Kid Rock.

"So I finally finished the album, and we'll let the chips fall where they may," he says. "I don't know if (radio will) play it. I just do what I do and hope people want to hear it."

Judging from the strong annual sales of his two "Greatest Hits" packages, people still do want to hear it. And "Face the Promise" is classic Seger, with no attempts to incorporate any of the grunge, mainstream country, R&B or hip-hop sounds that have cycled up and down the charts since his previous CD, "It's a Mystery," was released in 1995.

What's different now? Not so much. The Silver Bullet Band is back together, featuring veteran members Alto Reid on sax, Chris Campbell on bass and Craig Frost on keyboards, as well as backup singers Shaun Murphy of Little Feat and Laura Creamer, who sang on "Ramblin' Gamblin' Man" back in 1966.

But he's singing "sweet sixteen turns 61" in a self-referential tweak of the lyrics to the prescient "Rock n' Roll Never Forgets." And he's taking a short break midset to dry off and change clothes.

The set list includes, of course, "Old Time Rock and Roll," a song that will be played forever at weddings and bar mitzvahs. Seger says he can't even attend such an affair without the band inviting him up to do a verse or two.

"That song finds its way into everything," he says. "My son and two friends lip-synced 'Old Time' in a talent show at school when they were 7 years old." Then he laughs again.

"But I really love when old people come up and say they love that 'old fashioned' rock 'n' roll' song."