ROOTS MUSIC TAPS HONEST EMOTION
By Barry Gilbert
St. Louis Post-Dispatch
January 30, 2007
Three roots-music CDs were released last fall and continue to make some noise, but if you weren't looking or listening in the right places - public and community radio, the Americana music charts, late-night talk shows - you probably didn't hear them.
The CDs - by Sunny Sweeney, Matt Mays, and Jay Farrar and Anders Parker - are all very different but share at least one quality: an artistic vision that makes each album a unique, honest expression of emotion.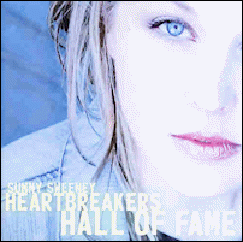 Sunny Sweeney
'Heartbreaker's Hall of Fame'
Big Machine Records / sunnysweeney.com
Grade: A

Fans of real country music, rejoice: Sunny Sweeney is here. Not since Kelly Willis and Kasey Chambers has such a confident, where-have-YOU-been voice come out of a pair of speakers. Sweeney, of Longview in East Texas, tried to make it in comedy in New York before returning home and to music, and hooray that she did.

Her voice is twangy, warm and real, and it's wrapped around solid honky-tonk sounds that include producer Tommy Detamore's guitars, Texas legend Bobby Flores' fiddle and singer-songwriter Ted Roddy's harmonica.

Sweeney also scores as a writer, with her original songs blending right in - and more than holding their own - with those by established writers including Jim Lauderdale, Iris Dement, Tim Carroll and Thom Schuyler.

Her instantly likable "Slow Swinging Western Tune" ("that's how a love song should start / play it in reverse and you get yourself a broken heart") sounds like it must have been a hit for someone, sometime, as does the title tune and the going-home ballad "Ten Years Pass" ("I walked in you're standin' with your wife / I'm still lookin' for the love of my life").

Sweeney also has a good ear for finding lesser-known tracks, drawing on Libbi Bosworth's up tempo "East Texas Pines," and Audrey Auld's "Next Big Nothing," a Buck Owens-style lament about stardom envy gone wrong on which Sweeney comes on like a female Buddy Miller.

"Heartbreaker's Hall of Fame," which has spent weeks in the Top 10 of the Americana Music Association's airplay chart, was self-released by Sweeney in early October and can still be found at some online stores. However, it will get the national exposure it deserves when it is re-released March 6 on Big Machine Records.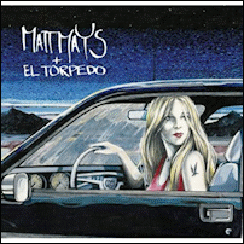 Matt Mays & El Torpedo
'Matt Mays & El Torpedo'
00:02:59 Records
Grade: B+

The music on Matt Mays' second solo CD hits first, becoming more insistent with every listen, insinuating itself into your brain.

Mays, formerly of the alt-country band the Guthries, uses templates from Neil Young, with and without Crazy Horse, along with Tom Petty, the Byrds and a bit of grunge. But each song is different, and Mays and the band put their own stamp on the sound - a beefy, chunky mix recorded live with no buffers to prevent the voices and instruments from bleeding into each other.

Then the lyrics begin to register, reflecting the tone of the cover art: a car, a girl, blue night. The result is a rousing rock record that was a big hit in Mays' native Canada before its release here last fall, and the band was impressive playing its first single, "Cocaine Cowgirl," on Conan O'Brien's show in December.

"Stand Down at Sundown," a Young-ian protest song, opens the CD with a roar: "It's been 300 nights, And I'm mad. / It ain't right, It ain't right, / Your frontline days are done. / It's been 300 nights, And I'm sad."

A couple of breakup songs take different approaches. "Ain't So Heavy" recalls Roger McGuinn's 12-string twang ("my heart is broken bad / and the circus is in town / I'm out for a walk / trying to shake these feelings down ... ever since I've been set free / everything ain't so heavy"), while "It Don't Matter" has the band sounding like it's blasting away in a buddy's garage.

"Lost Souls" has a lighter, Traveling Wilburys touch; "Time of Your Life (Till You're Dead)" is a carpe diem raver; and "Travelin'" is one of a set of life-on-the-road studies.

The best comes toward the end: the rousing, to-heck-with-the-pressure anthem of "On the Hood" ("I don't care anymore / People tell me I should / They're out lookin' for hits / I'd rather lay on the hood / of an old car with my girlfriend"); and the closing "Wicked Come Winter," marked by fine keyboard work.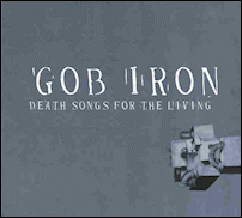 Gob Iron
"Death Songs for the Living"
Transmit Sound Records
Grade: B+

Hometowner Jay Farrar of Son Volt and sometime touring partner Anders Parker of Vernaline got together last year and finished some tracks begun during their 2004 tour. The result is this acoustic folk album of old-time songs that the pair tweaked here and there with new lyrics, released under the band name Gob Iron (U.K. slang for harmonica).

Fans of this traditional music will recognize some of the writers and titles, including Stephen Foster ("Hard Times"), Josh White ("Silicosis Blues"), Carter Stanley ("Wayside Tavern") and A.P. Carter ("East Virginia Blues"). A couple of Farrar originals ("Buzz & Grind" and "Nicotine Blues") round out the package.

The songs, as the titles imply, deal with death in one way or another - from disease, from supernatural sources, from hard lives. But the music is ultimately about life, from poor and blue-collar perspectives.

Farrar, whose world-weary drone of a voice is perfectly suited to the material, and Parker play all of the acoustic instruments and trade lead vocals. The songs are bridged by snippets of original music, creating a 45-minute songscape.

"Death Songs," which sat at No. 7 last week on the Americana chart, isn't party music. But it is gritty and real, and worth spending time with.