GRAHAM PARKER KEEPS ROCK INTENSE
By Barry Gilbert
St. Louis Post-Dispatch
June 7, 2007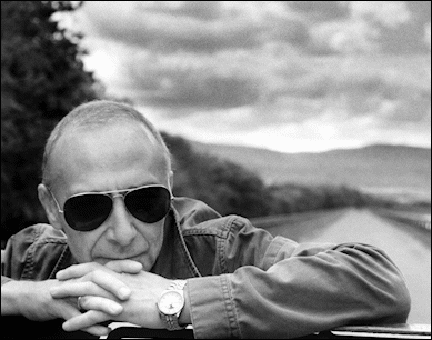 The radio played Yes, but Graham Parker shouted, "No!"

That was back in the early '70s, when he still hadn't sung onstage professionally and didn't even know that those black boxes at the front of the stage were sound monitors.

But with radio playing Yes and other artsy. progressive bands, Parker, then in his mid-20s, felt that rock had become "a bit smug and fatuous. My main idea was to change rock 'n' roll back to something intense. That's when I started writing intense rock 'n' roll songs, going back to my influences, back to what I was into at 16 or 17, soul music, and putting it together with a kind of Dylan-esque lyrics, trying to make something that wasn't around."

And it worked. Parker became known as England's seething. sarcastic and snarky young man. With his superb band, the Rumour, he cracked the charts in 1976 with the Nick Lowe-produced "Howling Wind," a fully realized arrival that featured the hit title song plus "Back to Schooldays" and "Soul Shoes." Critically praised albums followed, including "Heat Treatment" (1976), "Squeezing Out Sparks" (1979), "12 Haunted Episodes" (1995) and "Your Country" (2004).

His music - literate and propulsive - has left footprints in new wave, power pop, pub rock and even glam rock. Today, his palette includes rootsy Americana sounds, and he's riding a series of successful CDs put out by Bloodshot Records, a leading independent alt-country label in Chicago.

Parker, who headlines Twangfest's Friday night show this week, is now 56 and still playing soccer, albeit indoors and in an over-30 league. And although he's made what he calls an idle threat to give up touring with a band, he has yet to follow through, mixing up band tours with solo work and rarely doing the same show twice.

Luckily, he says, the songs hold up in either setting.

"Playing solo, there's a different energy," he said recently by phone from his home in the Catskills in upstate New York, where he's lived since the late '80s. "I have more scope, more range in my singing. But I'm not exactly a relaxed performer so, even solo, it's pretty hard core.

"I went from being a complete unknown to working with this crack band (the Rumour) to being a critical success overnight. I didn't do all that dues paying. And I've been doing the solo thing now since '89, learning the craft, playing under strange conditions, down in the trenches."

At Twangfest, fans will get a real treat: Parker both solo and with a rocking band. The power pop Figgs, who have recorded and toured with Parker occasionally over the years, are the Saturday night headliners and will back up Parker for part of his Friday set.

"I have no idea what I'm going to do in St. Louis yet," says Parker, whose shows can range from retrospectives to a sample of one song per record to re-creations of just one of his 20-odd studio albums. "I think maybe I'll focus on old favorites and mix in some new ones. Me and the Figgs have already done one of the new songs, 'I Discovered America,' cold onstage at South by Southwest (in March) and it was great."

That song comes from his latest Bloodshot CD, "Don't Tell Columbus" (get it?), an acoustic-based but still rocking Dylan-esque cycle of songs at once humourous ("Ambiguous"), autobiographical ("America") and political (the slashing, spare-no-political-party "Stick to the Plan").

"Some people take a surface view of what I do and say it's all the same, but the variety is tremendous," says Parker, who has alternated albums like "Columbus" with electric rockers such as the previous "Songs of No Consequence."

"Without me going Brazilian or classical or jazz, there's a huge variety."

Now happily established with Bloodshot after years with various major labels, Parker is tentatively dealing with the digital era via his website blog and some online-only single and live releases. But don't expect a virtual Parker, 24/7.

"I just read about this guy you never heard of who writes a song a week and puts them online, and he sells more than me," Parker laughs in amazement. "I don't know if I could go virtual all the way. If I'm on a computer for six minutes, I tend to fall asleep. I like to be involved with the website and to answer (fan) questions, but I still like having a record label. They can still reach more people and do things I can't do."

Parker has been through and seen so many changes, from new wave to grunge and hip-hop, from major label tyranny to the rise of independents - did he expect any of it?

"No, I didn't see anything coming," he laughs. "I didn't think I'd be around for more than three albums, anyway."