JOHN HIATT HOLDS HIS OWN

By Barry Gilbert
Of the Post-Dispatch
<![if !supportEmptyParas]> <![endif]>
July 8, 2004
<![if !supportEmptyParas]> <![endif]>
Fans of great guitar playing will get a double treat Wednesday when headliner John Hiatt follows David Lindley to the Pageant's stage to complete an evening of solo performances.
Although Lindley's reputation as a whiz on any stringed, guitarlike instrument is secure, music fans might not think of Hiatt -- whose songs have been covered by dozens of artists across many genres -- as a guitar player. Yet in the early '80s, when <![if !vml]>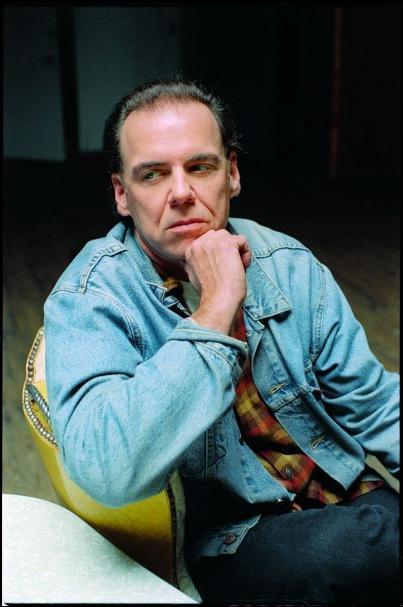 <![endif]>he was struggling to make it as a singer-songwriter, Hiatt made a living as a guitarist and singer in Ry Cooder's band, performing on such landmark roots-rock albums as "Borderline" (1980) and "The Slide Area" (1982).
In 1985, Hiatt and Lindley both worked on slide guitarist Cooder's soundtrack to the movie "Alamo Bay," with Lindley playing guitar and mandolin. Five years later, Hiatt contributed background vocals to punk rocker Iggy Pop's comeback disc "Brick by Brick," on which Lindley played bouzouki, mandolin, slide guitar and fiddle.
On his own albums, Hiatt has chosen to lay down energetic and intricate rhythms on acoustic guitar, leaving the lead chores to such slide masters as Cooder ("Bring the Family," 1987) and Louisiana's Sonny Landreth, who has anchored Hiatt's band the Goners on a number of releases over the years.
But, as Lindley says, "John Hiatt by himself is not by himself, so there's not much missing. He's a great guitar player."
Hiatt's most recent album, featuring Landreth and the Goners, is "Beneath This Gruff Exterior," behind which he appeared at the Pageant last September. The disc reached No. 73 on Billboard's Top 200 last year, and No. 3 on the Top Independent Albums chart.
"Beneath This Gruff Exterior" is Hiatt's 18th album. Its songs deal with family life, his battles with drugs, alcohol and depression, and his own mortality.
No doubt he'll perform at least some of these songs in his set. But fans will be listening for numbers from his vast catalog -- many of them hits for others.
These include "Alright Tonight" (Paula Abdul), "Thing Called Love" (Bonnie Raitt), "She Loves the Jerk" (Rodney Crowell) "She Don't Love Nobody" (Nick Lowe), "Have a Little Faith in Me" (Delbert McClinton and Joe Cocker, among many others), "The Way We Make a Broken Heart" (Rosanne Cash), "Through Your Hands" (Joan Baez), "When We Ran" and "Icy Blue Heart" (Linda Ronstadt) and "Riding With the King" (B.B. King and Eric Clapton).
<![if !supportEmptyParas]> <![endif]>