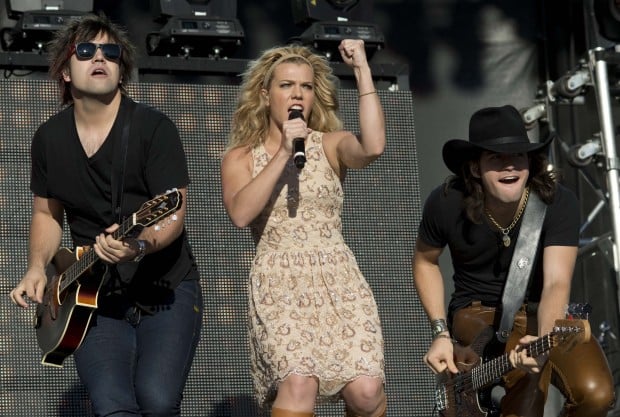 AUGUST 15, 2013 9:00 AM
BY BARRY GILBERT
SPECIAL TO GO! MAGAZINE
The sibling country group the Band Perry has had some dramatic successes, with five hit singles from its first two albums. Yet the song that has taken on a life of its own — "Pioneer," the title track from the group's sophomore release — is not one of the singles.
Lead singer Kimberly, 30, bassist Reid, 24, and mandolinist Neil, 23, finished the song with their friends the Henningsens, another family band (this one a father-daughter-son combo). But the song and the album had its birth on a hilltop in Santa Fe, N.M., where the trio stopped on a Nashville-to-California road trip.
They sat down, took out their guitars and started working through "the questions that were in our head at the time," Neil Perry says, speaking with his brother and sister from a tour stop at Frontier Days in Cheyenne, Wyo. The Perrys and Rascal Flatts play Friday night at Verizon Wireless Amphitheater.