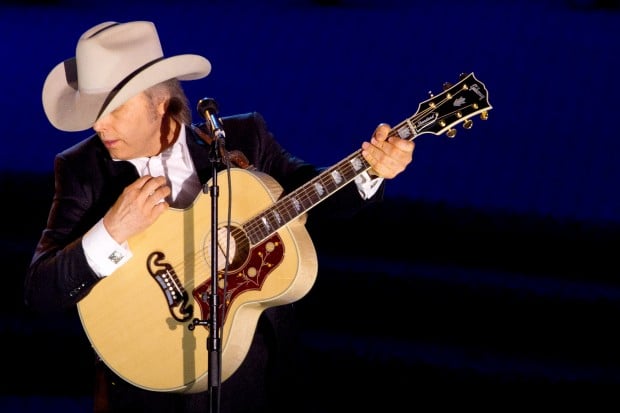 August 15, 2013 1:45 pm •
By Barry Gilbert
Special to Go! Magazine
Dwight Yoakam was part of what Steve Earle has called the Great Credibility Scare of the late '80s, when so-called New Traditionalists filled the country radio charts post-"Urban Cowboy" and pre-Garth Brooks. But Yoakam's career has been anything but traditional.
A Kentucky native reared in Ohio, Yoakam was embraced by Los Angeles roots rockers and punk rockers despite channeling the Bakersfield vibe of country icons Buck Owens and Merle Haggard. Even while racking up hits on mainstream country radio, his music drew from other genres and was unlike most of what was being played.
Most recently, after spending some time on independent labels, he returned to his original home at Warner Reprise — but to the label's Nashville office, where expectations turned upside down again and he became a hit on the Americana radio chart.