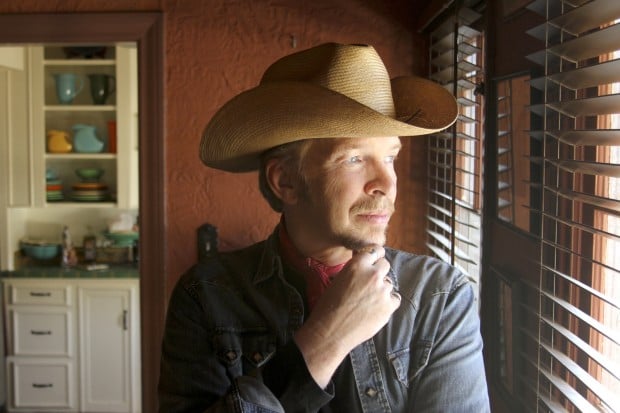 May 31, 2013 6:00 am
By Barry Gilbert
Special to Go! magazine
Singer-songwriter Dave Alvin appeared on the tough, violent TV drama "Justified" and lived to talk about it.
"I consider that a great achievement," Alvin says with a chuckle.
He guest-starred as himself, fronting a band in a bar. And it didn't hurt that "Justified" creator Graham Yost is a big Alvin fan who wanted to use Alvin's music in the show to represent the inner voice of the lead character, U.S. Marshal Raylan Givens (Timothy Olyphant).
Alvin, who plays Off Broadway on Friday, has had four songs featured in the FX series: "Harlan County Line," which he sang in the barroom scene in Season 2; "Every Night About This Time," from deep in Alvin's catalog; "Beautiful City Across the River," written for the show; and "You'll Never Leave Harlan Alive," a cover of a Darrell Scott song that closed the recent Season 4 finale.