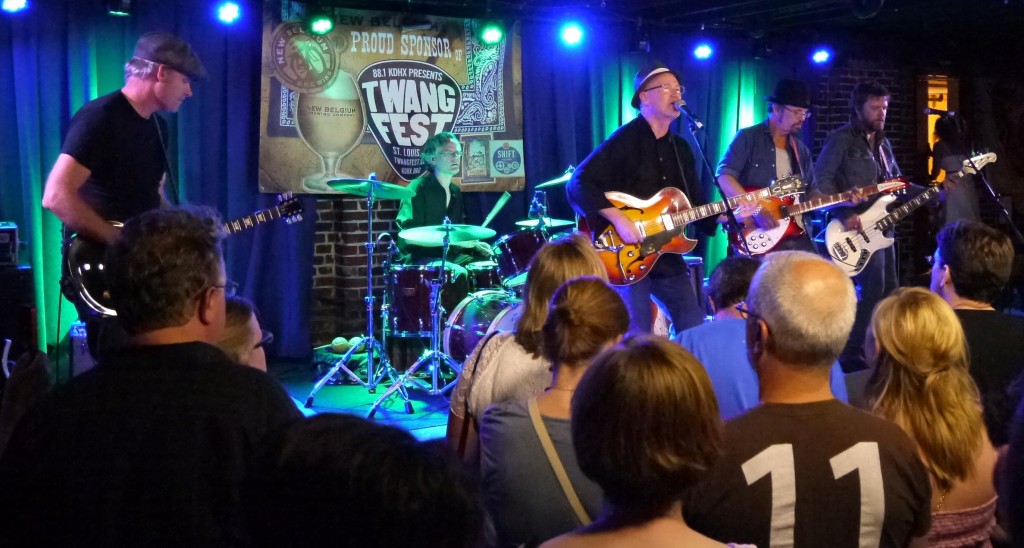 By Barry Gilbert
St. Louis' Bottle Rockets put the power into Marshall Crenshaw's legendary power-pop Saturday night to close the most successful edition of Twangfest in the 17-year run of the roots-rock festival.
Night 4 of the KDHX-sponsored festival featured a generous portion of accessible alt-country, rock and power pop, first from opening act Dolly Varden, then for an hourlong set by the Bottle Rockets and finally a 90-minute set by Crenshaw, backed by the Bottle Rockets.
The show at Blueberry Hill's Duck Room was sold out, the third sell-out of the four night festival and the first three-night sell-out in its history.
Continue reading Bottle Rockets power Marshall Crenshaw's Twangfest pop →