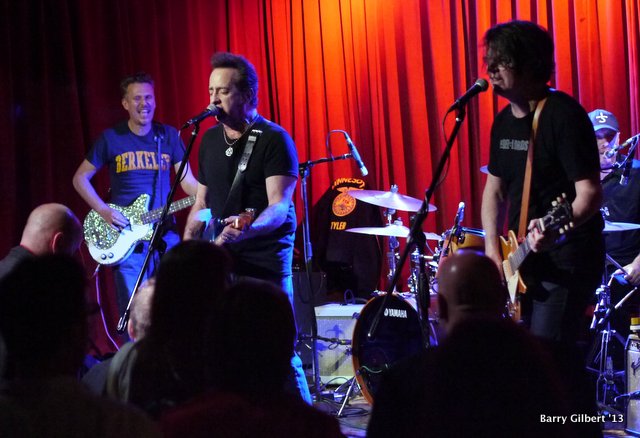 By Barry Gilbert
The Del-Lords brought their A game to St. Louis on Oct. 18. But they ended up playing before a too-small crowd, an unfortunate consequence of the Cardinals finishing off the Dodgers to win the National League pennant just three miles down Broadway at Busch Stadium.
No matter. The lucky three-dozen or so at the Off Broadway music venue who kept their ears focused on the music (and one eye on their cell phones for the score) were amply rewarded. The reunited Del-Lords performed as if the room was full, swaggering through a 14-song set that included a healthy selection from their initial run in the '80s, a few from this year's "Elvis Club" CD and a couple of killer covers.
It was the kind of show that reinforced why I love rock 'n' roll. As Del-Lords guitarist Scott Kempner says, quoting his friend, the music legend Dion DiMucci: Two guitars, bass and drums; it worked then, it works now.
Continue reading The Del-Lords rock in return to St. Louis →