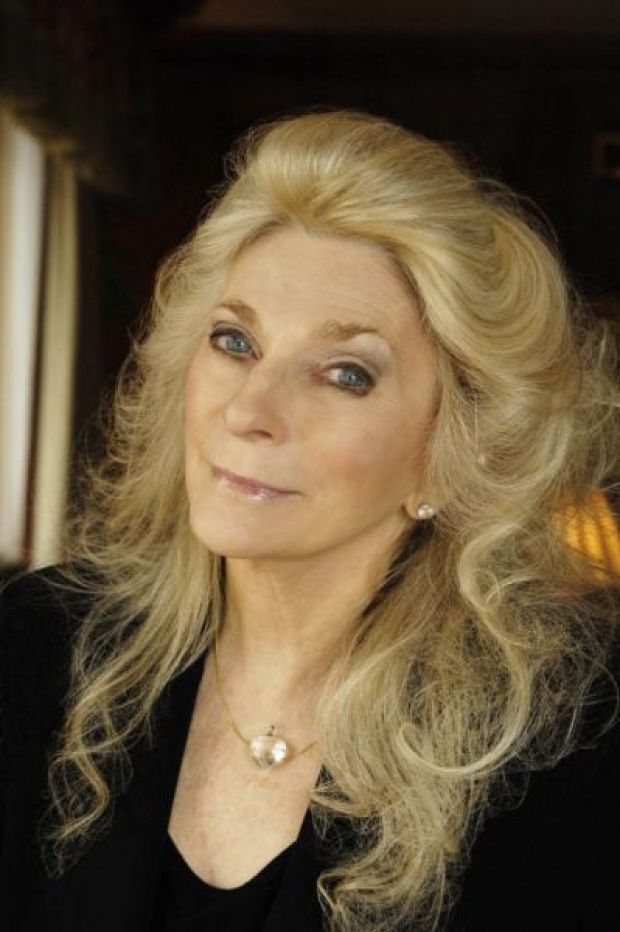 By Barry Gilbert 
"Her enormous blue-gray-green eyes were half closed, her long hair swung gently across her back and her white-stockinged ankles urged the heavy beat. Judy Collins performed for her friends at the Oakdale Muscial Theater Sunday night."
This is the lead paragraph of a concert review I wrote for the Hartford Courant on July 16, 1968. I was 19 – it clearly reads that way to me now – and I had quite the crush on the performer.
By then, Judy Collins, a classically trained pianist, had been a teen prodigy in Denver, performing Mozart with the Denver Symphony Orchestra at age 13. She was a veteran of the folk circuit and, drawing on her training, had already expanded her palette from guitar-accompanied folk music to orchestrated pop songs, art songs and show tunes.
She had recorded the groundbreaking "In My Life" and "Wildflowers" albums in 1966 and 1967, respectively, and "Who Knows Where the Time Goes," her eighth, would be released a couple of months later. It would include her own composition, "My Father," and feature songs by writers she continued to champion: Leonard Cohen, Ian Tyson, Sandy Denny, Bob Dylan and Robin Williamson.
I interviewed Judy Collins before her concert in her green room, a small trailer behind the venue in Wallingford, Conn., sitting across from her in the cramped quarters and staring into those eyes. She was the first celebrity/artist I had ever interviewed. I was starstruck and smitten, no doubt about it. 
Collins turned 75 on May 1. She is a worldwide performer, PBS star and road warrior equally at home with large orchestras or simply with her piano and guitar. She has survived alcoholism and laser surgery to save her voice, and lived through the 1992 tragedy of losing her son to suicide. She wrote about that in bestselling books, "Singing Lessons" (1998) and "Sanity and Grace" (2003), and is an advocate for the mentally ill.
The recent "Live in Ireland" is her 50th release.
So it was a real treat to interview her again after all these years, by phone from her home in New York City in advance of her concert in Edwardsville, Ill., on May 17, 2014.
My only regret is I couldn't see those eyes.
Continue reading All those music lessons paid off for Judy Collins →