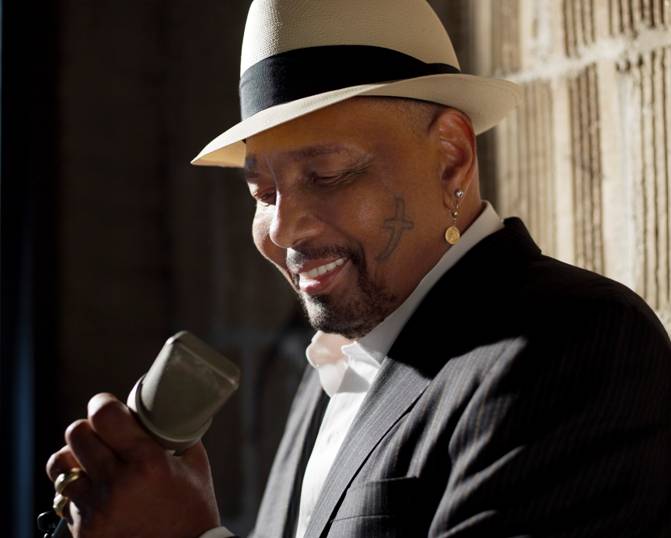 By Barry Gilbert
You can take Aaron Neville out of New Orleans, but you can't take New Orleans out of Aaron Neville.
Among the Neville Brothers, New Orleans' first family of music, he's the brother with the sweet tenor. Like so many others, he lost his home to Hurricane Katrina in 2005 and eventually relocated to New York City. But he says the change in residence, and the loss of his Crescent City anchor, hasn't changed him.
"The music is always in my heart and soul, it doesn't matter where I am," Neville, 73, said recently from his home. "But I'm loving where I'm at, that's a good thing. And I'm doing a lot of writing now."
Neville laments changes in the music industry, especially the dominance of digital technology.
Yeah, that and downloading and all," he says. "Even cars – they don't put CD players in 'em no more. I don't know what the format's gonna be."
So it's amusing to learn that he uses that technology to write.
"I don't use pencil and paper," Neville says. "I write on my iPhone. So I start out writing poetry. I have a poetry book ("I Am a Song") that's out also, I had a limited edition. I have maybe a hundred more poems in my phone. I'll use some of them to make songs out of, maybe another poetry book.
Neville, interviewed in advance of his Feb. 22 show at the Sheldon Concert Hall in St. Louis, is still touring behind "My True Story," which was produced by fellow music legends Don Was and Keith Richards, who plays on all the tracks with an all-star band. It's a collection of classic and later doo-wop songs, from "Ruby Baby" (Dion) to "Tears on My Pillow" (Little Anthony) to "Be My Baby" (the Ronettes and Phil Spector).
Neville says making the record — he went into the studio with 12 songs and ended up recording 23 — was "a labor of love" for Richards and the other players, including organist Benmont Tench of the Heartbreakers, guitarist Greg Leisz and drummer George Receli (Bob Dylan's band).
And he says he's far fromn done.
"I'll be going back in this year with another album on Blue Note," he says. "It'll probably be some stuff I'm writing, and we still have stuff in the can for another doo-wop, maybe later on."
Following is our Q&A session, edited for clarity and flow.
Q: You're still touring behind "My True Story" and doing songs from it?
Neville: New to old and in between, whatever, you know. Stuff that nobody ever really heard, stuff that I grew up listening to, and especially in the duo shows, I can do impromptu, whatever comes into my mind.
Continue reading Aaron Neville Q&A: Doo-wop, poetry and Roy Rogers →