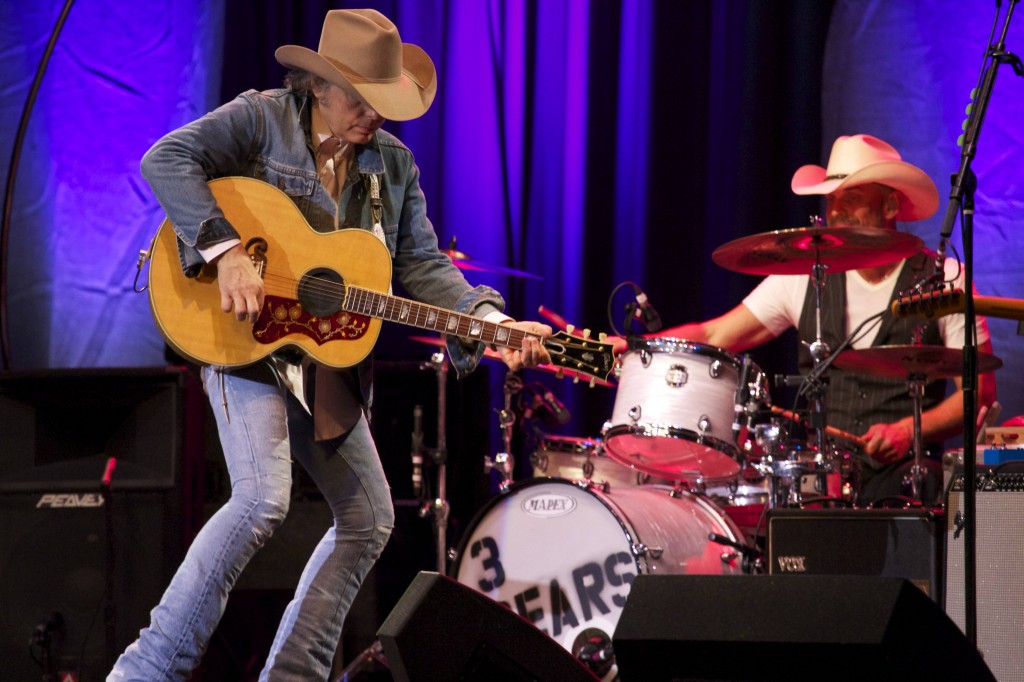 By Barry Gilbert
Country music star Dwight Yoakam is spending the summer reconnecting with fans on a tour that takes him to a mix of venues, from theaters and festivals to state fairs and casinos. It's a variety he appreciates, but he's especially partial to festivals, having played Cheyenne (Wyo.) Frontier Days, Bonnaroo in Tennessee and Stagecoach in California, among others, already this year.
I caught up with him late last month while he was home in Los Angeles for one day, running errands and doing interviews before heading out on the road again. (I wrote an advance for his concert in St. Louis on Aug. 18 based on this conversation for the St. Louis Post-Dispatch.)
We talked about a variety of subjects, from geeky guitar stuff to Western music fashion to the future of music distribution. But we started off with "3 Pears," his latest album that came out last fall and landed him atop the Americana chart for eight straight weeks, a big change from his days as a hitmaker on mainstream Country radio.
Here is a transcript of that 44-minute interview, edited for length and clarity:
BG: Let's start off with "3 Pears." It's been nine months, I guess? It was a smash on Americana …
DY: Yeah, it was an honor to have that kind of response to it, held the No. 1 spot for eight weeks on Americana radio. I was just elated. In some ways it felt like it was a full circle journey to have this album come out and be received on an alternative format, sort of like the first EP was when I began with "Guitars Cadillacs."
Continue reading Dwight Yoakam Q&A: Guitars, Nudie Suits Etc. Etc. →