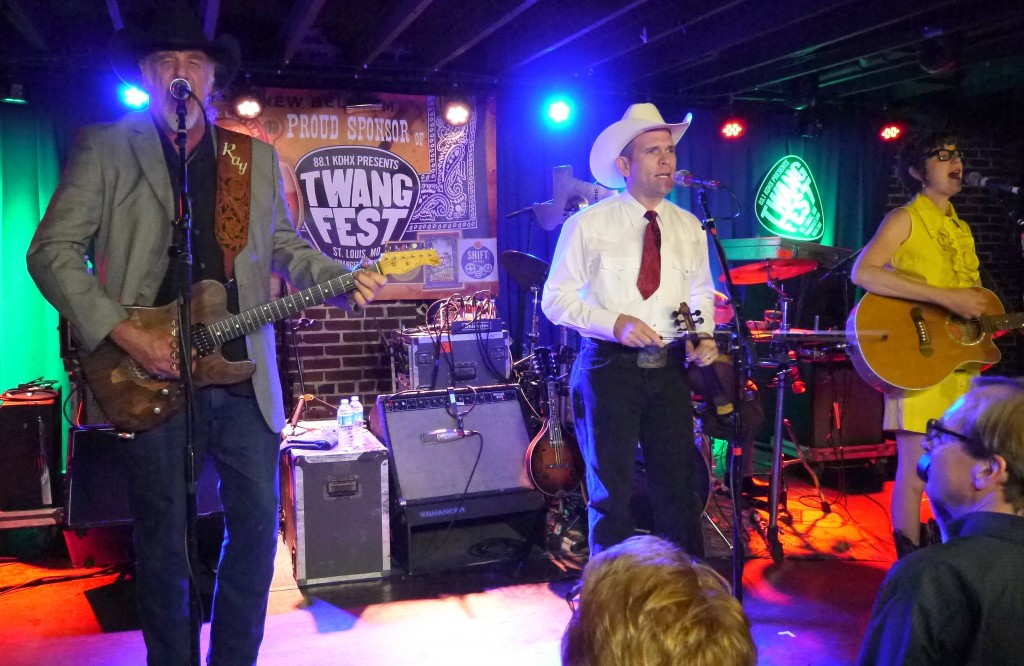 By Barry Gilbert
It's a rare night when a music fan can see Texas-swing legends Asleep at the Wheel in an intimate venue, but that happened Friday at Blueberry Hill's Duck Room on the third night of Twangfest 17.
And the Wheel found a well primed crowd, taking the stage after a knockout set by singer Eilen Jewell and her fine band, featuring guitarist Jerry Miller.
The seven-member Asleep at the Wheel, founded in 1970 and still led by singer-guitarist Ray Benson, has always been a force onstage, and the latest incarnation continues the tradition. Blasting through 23 songs in nearly 90 minutes, the band crossed genres from Western swing and boogie woogie to blues, rockabilly and country.
Continue reading Asleep at the Wheel and Eilen Jewell sparkle on Twangfest's Night 3 →