By Barry Gilbert
This blog is intended as a place for fans of roots music — country, alt-country, roots rock, blues etc — to get together and discuss and critique our favorite music. I've been writing about music for many years for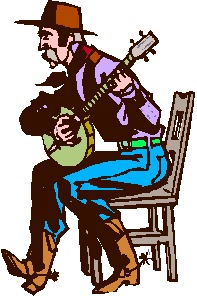 mainstream newspapers, and I'm looking forward to freeing my inner fan.
For the past 12 years, I have worked as a copy editor for the St. Louis Post-Dispatch, writing about music for the Everyday, Get Out/Go! and A&E sections: CD and concert reviews, concert previews, artist profiles, and Best Bets and Critic's Picks. A link to those stories can be found on the Story Library page of this blog, or here.
Future posts will consist of original stories and reviews, as well as stories published by the Post-Dispatch, with links to the newspaper's website, STLtoday.com.
I'll also pass on links to other websites, blogs and music-releated places that catch my eye.
What are you listening to?