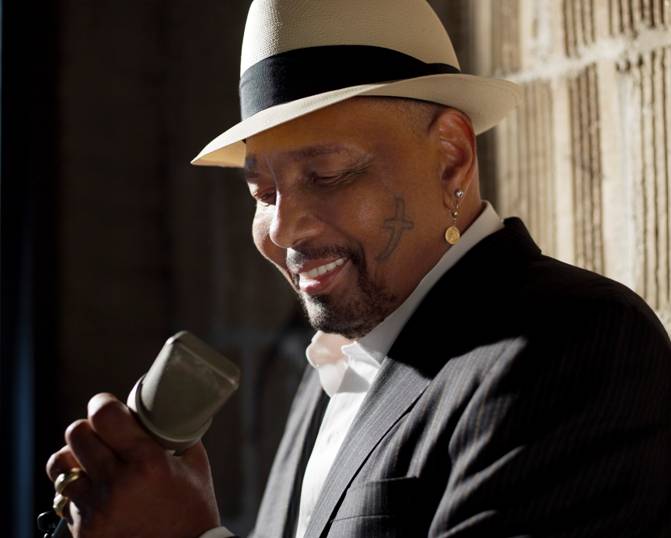 By Barry Gilbert
You can take Aaron Neville out of New Orleans, but you can't take New Orleans out of Aaron Neville.
Among the Neville Brothers, New Orleans' first family of music, he's the brother with the sweet tenor. Like so many others, he lost his home to Hurricane Katrina in 2005 and eventually relocated to New York City. But he says the change in residence, and the loss of his Crescent City anchor, hasn't changed him.
"The music is always in my heart and soul, it doesn't matter where I am," Neville, 73, said recently from his home. "But I'm loving where I'm at, that's a good thing. And I'm doing a lot of writing now."
Neville laments changes in the music industry, especially the dominance of digital technology.
Yeah, that and downloading and all," he says. "Even cars – they don't put CD players in 'em no more. I don't know what the format's gonna be."
So it's amusing to learn that he uses that technology to write.
"I don't use pencil and paper," Neville says. "I write on my iPhone. So I start out writing poetry. I have a poetry book ("I Am a Song") that's out also, I had a limited edition. I have maybe a hundred more poems in my phone. I'll use some of them to make songs out of, maybe another poetry book.
Neville, interviewed in advance of his Feb. 22 show at the Sheldon Concert Hall in St. Louis, is still touring behind "My True Story," which was produced by fellow music legends Don Was and Keith Richards, who plays on all the tracks with an all-star band. It's a collection of classic and later doo-wop songs, from "Ruby Baby" (Dion) to "Tears on My Pillow" (Little Anthony) to "Be My Baby" (the Ronettes and Phil Spector).
Neville says making the record — he went into the studio with 12 songs and ended up recording 23 — was "a labor of love" for Richards and the other players, including organist Benmont Tench of the Heartbreakers, guitarist Greg Leisz and drummer George Receli (Bob Dylan's band).
And he says he's far fromn done.
"I'll be going back in this year with another album on Blue Note," he says. "It'll probably be some stuff I'm writing, and we still have stuff in the can for another doo-wop, maybe later on."
Following is our Q&A session, edited for clarity and flow.
Q: You're still touring behind "My True Story" and doing songs from it?
Neville: New to old and in between, whatever, you know. Stuff that nobody ever really heard, stuff that I grew up listening to, and especially in the duo shows, I can do impromptu, whatever comes into my mind.
Q: What really struck me, besides the timelessness of the songs and the amazing players on that record, is just how simple the arrangements were, but how it just brought those songs to life.
Neville: Yeah, it had everybody's soul and spirit in it you know, but it was a labor of love for everybody, everybody was having fun. You can actually hear 'em smiling on the record.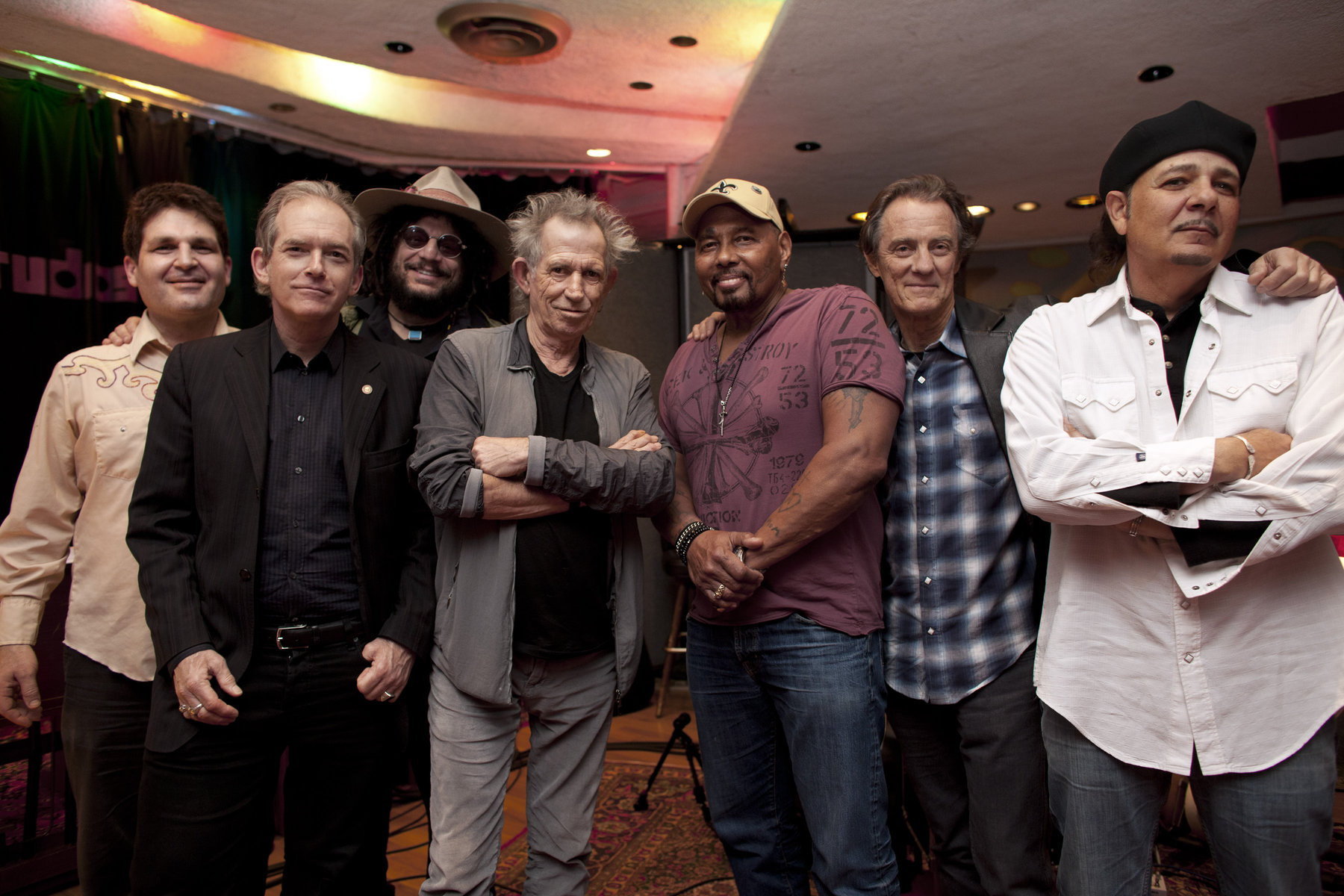 Q: You had worked with Keith Richards before (they first met in 1981). What was it like in the studio, with him as one of the co-producers?
Neville: He was cool, man, and as a musician he was playing on all the cuts and everything, and everybody was way cool. Here's a bunch of hardened musicians, and they're acting like a bunch of kids. And that's what it was.
Q: I remember so well Richards trying to keep Chuck Berry on track in the "Hail! Hail! Rock 'n' Roll" movie, especially that time he sternly shook his head no when Chuck tried to change something midsong. Was Keith that kind of the guy in the studio? He knows what he wants.
Neville: Keith was like everybody else, and everybody left egos at the door. Everybody came as equals, and that's why it came out so cool.
Q: So it was a real collaboration.
Neville: Yeah. Him and (guitarist) Greg Leisz swapped parts like they'd been playing together a long time. They were just reading each others minds.
Q: How did you narrow down the songs for it? What were the criteria?
Neville: We went in with 12 songs, and we wound up recording 23, so we had to kick 12, and it was up to me and Keith and Don, and we went back and forth, but we stuck close to the same ones, so it was kind of easy. Everything we did was great.
Q: I wanted to ask you a little bit about New Orleans and "Treme" now that the HBO series has wrapped up its run. I assume you watched it?
Neville: I watched some of it. I wasn't really into all of it, but we did a segment, me and my brothers did a couple of songs. (Season 3, Episode 7 titled "Promised Land." The Neville Brothers played "Louisiana 1927.")
Q: How did you feel about the way it portrayed what was going on in New Orleans?
Neville: You know, for me, it wasn't my New Orleans, but it was good enough for HBO. It was cool, it was good for a series.
Q: How do you mean that it wasn't your New Orleans?
Neville: Well, it wasn't my New Orleans, I don't know. It was a made-up type thing.
Q: Do you have any reaction to Ray Nagin's conviction yesterday? (Nagin was mayor of New Orleans at the time of Katrina and its aftermath. On the day before this interview, Nagin was convicted on 20 corruption charges.)
Neville: Eh, asshole (laughing). That's all I can say, man, that was stupid, dumb shit, you know.
Q: I assume some of what he was convicted of took place post-Katrina. Makes it even worse.
Neville: Yeah. He didn't have to be doin' nothin', I don't know what he done, I wasn't there, so I don't know. Sometimes they can get you in them things, those conspiracy charges, you know?
Q: I know you lost your home to Katrina.
Neville: Yeah, me and my kid (musician Ivan Neville) and my brothers and sister, a whole bunch of people, a lot of people lost their lives.
Q: I know you're in New York now. Are your brothers still in New Orleans or have they relocated?
Neville: Cyril's in Slidell (Louisiana, north of New Orleans across Lake Pontchartrain; he returned to Louisiana after living for a time in Austin, Texas), Art is up on Valence Street, where we grew up, Charles is in Massachusetts.
Q: What is the status of the Neville Brothers Band?
Neville: We played our last show at the Hollywood Bowl two years ago. Last year, I closed (JazzFest) with my quintet (traditionally a Neville Brothers gig). I've been doing my own thing. Since I don't know how much time I've got left, I needed to spend time doing what I needed to be doing. Art's still doing the Funky Meters, Cyril is doin' the Royal Southern Brotherhood and the Wetlands (Voice of the Wetlands Allstars ). Charles is in my band, plus he does his own thing, too. So it was time. We spent like 35 years on the road.
Q: And you've got a new generation with Ivan and his cousins.
Neville: Cyril's son (Omari) and mine. Now Charles' daughter Charmaine and Charmaine's son Damion, who's a rapper. Charles' sons Khalif and Talyn, he plays the drums, he's the youngest, and Khalif plays piano. Thing about it, you know, is you hope they have something to fall back on, because the music business isn't what it used to be, and it'll never be no more. You have to do it because you love it.
Q: Tell me a little about the duo show you'll be playing here?
Neville: That's me and Michael Goods on keyboards, the duo. I play some, but he plays most of the keyboards. I can come in with some impromptu stuff from when I was a kid and give the people an idea of my history, where I come from, what formed me into who I am.
(In the duo shows) we start off with Michael doin' a solo, he calls me up and I do a medley of stuff – "Stand By Me" and "Cupid" and "There Goes My Baby" and stuff like that, and I'll talk about it a little bit from where I started and the stuff I heard when I was kid.
When I was a kid, I thought I was Nat King Cole, I thought I was Roy Rogers, and I thought I was Hank Williams, Clyde McPhatter, Pookie Hudson and the Spaniels. Throughout all the music I've done, it has some kind of doo-wop essence you can hear, from that era. So we'll do some "Don't Know Much," I do that by myself, the Linda Ronstadt thing. We do a bunch of stuff, man, that's all I can tell you. We might be there all night.