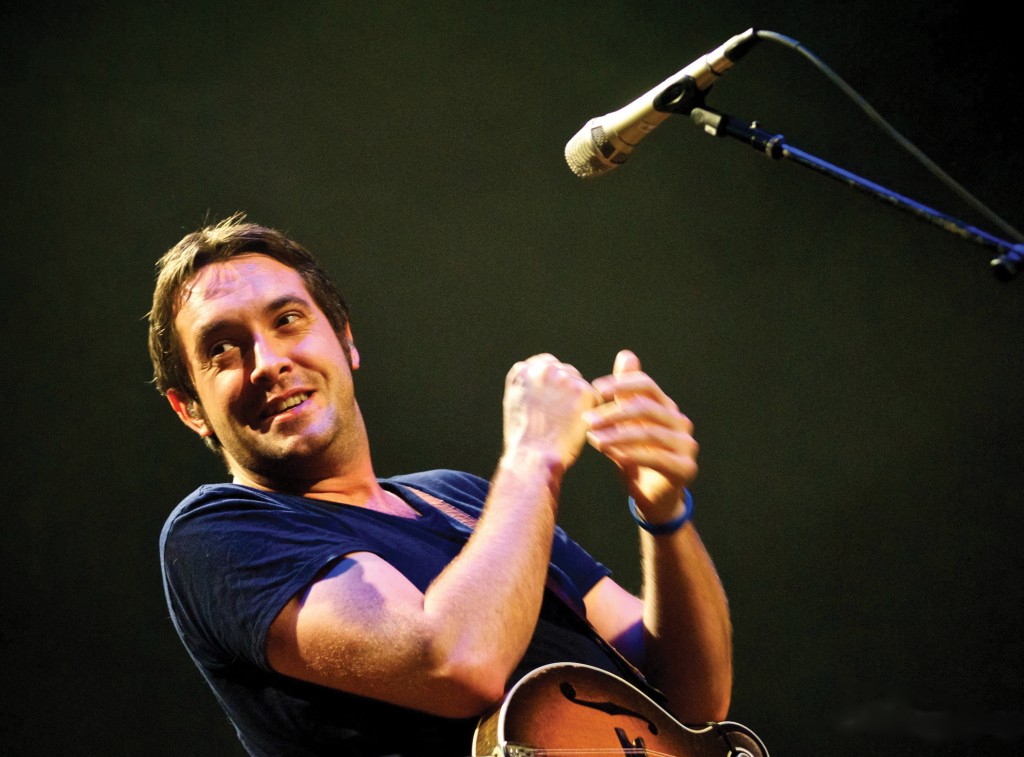 By Barry Gilbert
Jeff Austin's career path was set. He was going to a college conservatory of music, taking acting and dance, and auditioning for shows. Next stop: Broadway. Then, after 100 or so Grateful Dead shows, he decided he'd rather play in a band. Trouble was, he barely played guitar.
That was 21 years ago. Now 39, Austin is an accomplished mandolin player and a founding member of the Yonder Mountain String Band. He is branching out with an upcoming solo project, and he's bringing a side band, the Here and Now, to the Old Rock House in St. Louis on Sept. 4.
The Here and Now, Austin says, is and will be what its name implies: Jeff Austin and whoever is available and willing to play with him at any particular time. For this tour, his bandmates include banjo magician Danny Barnes, guitarist Larry Keel and bassist Jenny Keel.
Continue reading Mandolinist Jeff Austin is honest with himself →