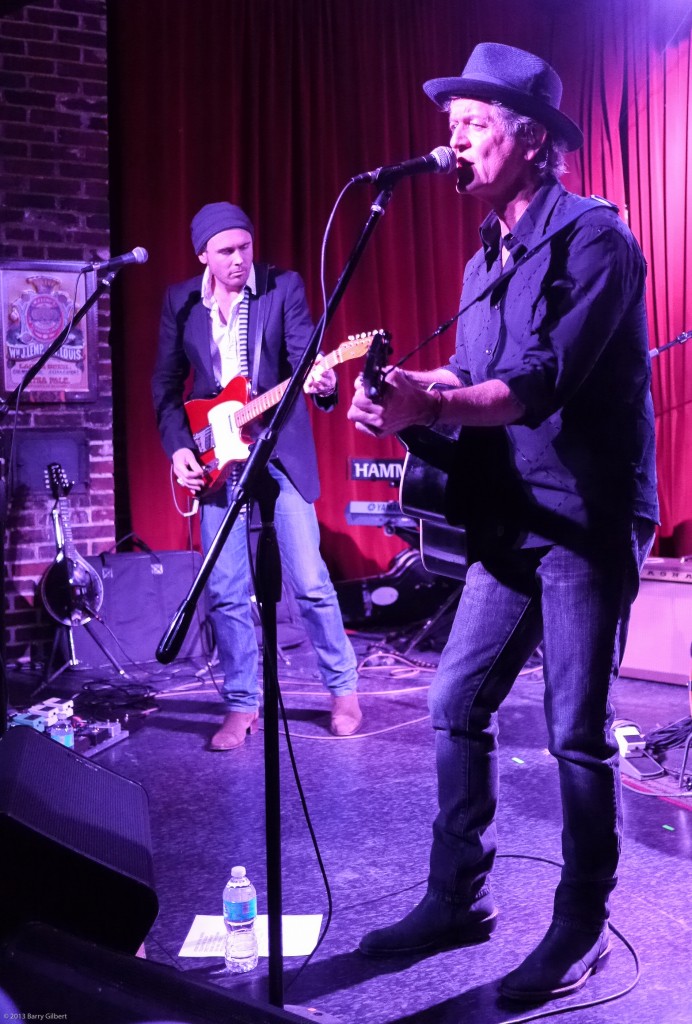 By Barry Gilbert
Country music legend Rodney Crowell came to St. Louis last night (June 5, 2014) and broke out his rock and gospel show for the second night of Twangfest 18.
Backed by an excellent, sympathetic band featuring Australia's Jedd Hughes on electric guitar, Crowell played for about 90 minutes, hitting most of his career milestones while obliterating expectations of what the show would be like.
Crowell threw his set list in the trash before the show even started, moving the topical rocker "Sex and Gasoline" to the leadoff position and saving "Stars on the Water" for later.
And for the first hour, the music did the only talking, as Crowell built momentum through a series of songs that mixed older material such as "Telephone Road" with new tunes from his "Tarpaper Sky" CD, including the ballad "Anything But Tame."
Then came the midset surprise.
"Stars on the Water," from Crowell's first album in 1977 and which Jimmy Buffett has been performing live for 30 years, flowed into – of all things – the Staple Singers' "Respect Yourself."
Fueled by the backup vocals of touring partner Shannon McNally and the powerful Joanne Gardner, "Respect Yourself" had the audience dancing. And Crowell, playing acoustic guitar, prowled the stage making eye contact with Hughes, joyfully grinning drummer Keio Stroud and upright-bass slapper Michael Rennie.
Continue reading Country icon Crowell brings rock and gospel to Twangfest →