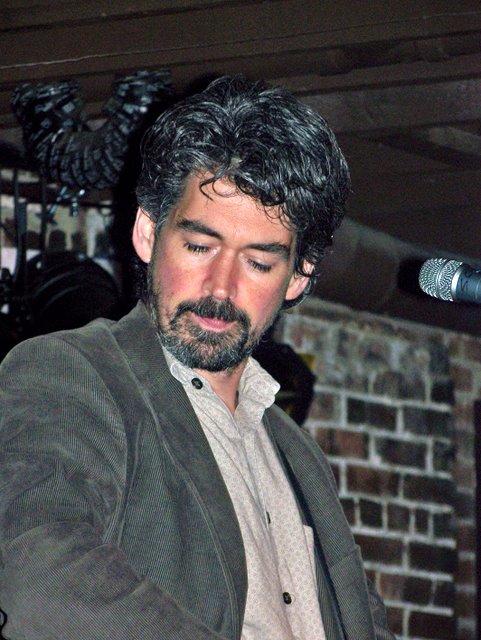 Slaid Cleaves. | Barry Gilbert
The classy Cleaves, also a 2001 Twangfest veteran, played with stellar support from Michael Connors on acoustic guitar, Eleanor Whitmore on fiddle and mandolin, and Ivan Brown on electric bass.

Two songs into his set – "Drinkin' Days" and his classic country weeper "Horseshoe Lounge" – Cleaves also unleashed the festival's best line, without a trace of bitterness or irony:

"I was talking to my mother today, and she asked me how my little music career was going. I said, 'Mom – I'm opening for Wussy tonight!' "

Cleaves, who drew one of the biggest crowds of the evening, wove a spell with his gentle character studies of lovers and losers, including "Last of the V-8s," "Broke Down," "

The centerpiece of Cleaves' set was two songs that served as eulogies for friends. Don Walser, a Western-swing legend who died in September, was remembered in the yodel-rich "Rolling Stone From Texas," from Cleaves' covers CD "Unsung."

Wishbones" and the down-and-outer's prayer for "One Good Year."