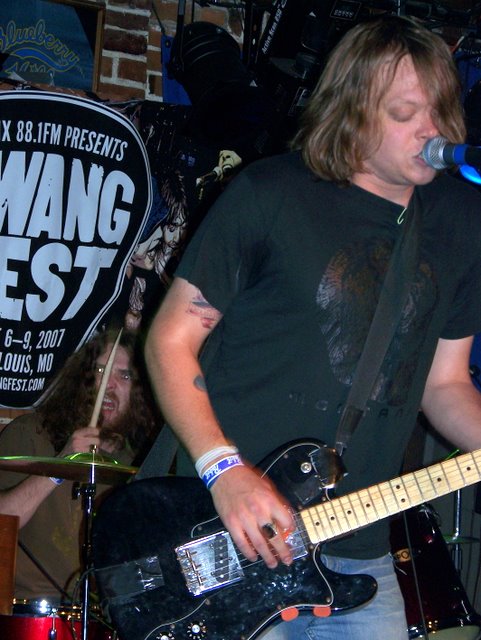 Micah Schnabel and drummer Dustin Harigle of
Two Cow Garage. | Barry Gilbert
New songs dominated early, with Easton proving that a solo performer doesn't have to be plugged in to rock.

Then he did just that when he was joined by old friends Two Cow Garage from Columbus, Ohio, the band that opened the night.

Blazing on electric guitar alongside Two Cow's Micah Schnabel, Easton tore through the recent "Dear Old Song and Dance," a song that reflects its Amsterdam roots, "C-Dub," the surreal rocker "Just Like Home" and "Lexington Jail."

Easton closed his set solo, including the love song "Next to You" – "Please fondle your neighbor," he advised.

Two Cow Garage's opening set started off quietly with the new song "Should've California," an effecting tale of regret, before roaring into "Come Back to Shelby."

Schnabel and bassist Shane Sweeney threw themselves about the stage as they ripped through several songs from their new CD "III," including "Camo Jacket" and "Camaro."

A midset highlight was a cover of the Beatles' "Oh! Darling," tweaked with a blues rhythm during the chorus.